Conversas is a series of informal meetings made so that we can get to know and discuss projects and interests.
It has been around since 2016 and we have organized more than 50 events so far.

The methods and practices we follow when managing a Conversas event ensure a safe space created for the three guest speakers and the audience to feel comfortable to engage with each other and ask questions at any time during each presentation (30 minutes each).
During an event, the topics and participants are always varied, for example, there may be a presentation from a beekeeper, experiences of a dance instructor, or a stage designer explaining the organization of an opera on a raft.

The main goal of Conversas is to create a conversation, a discussion, a dialogue.

The ultimate belief of Conversas is that every single human being in this world has something beautiful to share. Something that we can always learn from. Conversas is open to people of any age, culture, political or religious backgrounds.
We do not tolerate, in any way, racism and gender discrimination.


Events are open to all and the entrance is free.
Doors open at 19:30h.
We start on time /20h

Conversas-Berlin season 6 is organzied by
Sabrina Basten, Adriana Gahona, Garance Maurer,
Florent Lévêque and Eugenio Perrucci
Conversas is a project initiated by Constança Saraiva and Mafalda Fernandes in Lisbon, in 2012. Nowadays, it's a project of many other people and cities.
CONVERSAS #1
CONVERSAS #2
CONVERSAS #3
CONVERSAS #4
CONVERSAS #5


CONVERSAS #6
CONVERSAS #7
CONVERSAS #8
CONVERSAS #9
CONVERSAS #10
ARCHIVE
Publication of Conversas Berlin #1-#10
including topic descriptions, pictures,
background information of participating Conversadores,
related texts and a review by the organizers of Conversas Berlin.

Design and production by Sarie Nijboer in collaboration with Achim Lengerer
Publishing (editor) Sarie Nijboer and Sabrina Basten

available for 4 €
CONVERSAS #11
CONVERSAS #12
CONVERSAS #13
CONVERSAS #14
CONVERSAS #15
CONVERSAS #16
CONVERSAS #17
CONVERSAS #18
CONVERSAS #19
CONVERSAS #20
CONVERSAS #21
CONVERSAS #23
CONVERSAS #24
CONVERSAS #25
CONVERSAS #26
CONVERSAS #27
CONVERSAS #28
CONVERSAS #29
CONVERSAS #30
CONVERSAS #31
CONVERSAS #22
CONVERSAS #32
CONVERSAS #33
CONVERSAS #34
CONVERSAS #35
CONVERSAS #36
CONVERSAS #37
CONVERSAS #38
CONVERSAS #39
CONVERSAS #40
CONVERSAS #41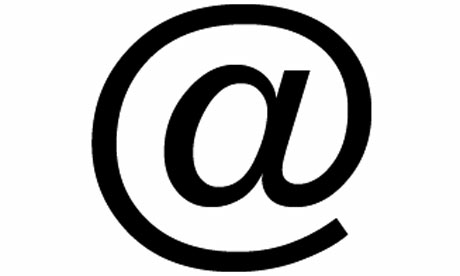 conversasberlin(at)gmail.com
Conversas Berlin
Publication of Conversas Berlin #11-#21
including topic descriptions, pictures,
background information of participating Conversadores.

Design and production by Ischen (Silke Hanisch)
Publishing/editor Sabrina Basten

available for 4 €
Publication of Conversas Berlin #32-#41
including topic descriptions, pictures,
background information of participating Conversadores,
along with a transcription of all questions asked during season 4.

Design and production by Maria Vittoria Monaco
Publishing/editor Sabrina Basten

available for 4 €
CONVERSAS #42
CONVERSAS #43
CONVERSAS #44
CONVERSAS #45
CONVERSAS #46
CONVERSAS #47
CONVERSAS #48
CONVERSAS #49
CONVERSAS #50
CONVERSAS #51
Publication of Conversas Berlin #22-#31
including topic descriptions, pictures,
background information of participating Conversadores and post-season reactions by some conversadores. Along with short reviews (thoughts) by the organizers of Conversas Berlin and guest-editor Florent Leveque.

Design and production by Marius Wenker
Publishing/editor Sabrina Basten
available for 8 €